Vaper Venue: Monkey Cream
Juice: Monkey Cream
Vendor/Maker: Vaper Venue – http://www.vapervenue.com/
Info: 30/70 PG/VG – 18mg nic
Pricing: $12 for 15mL (.80/mL)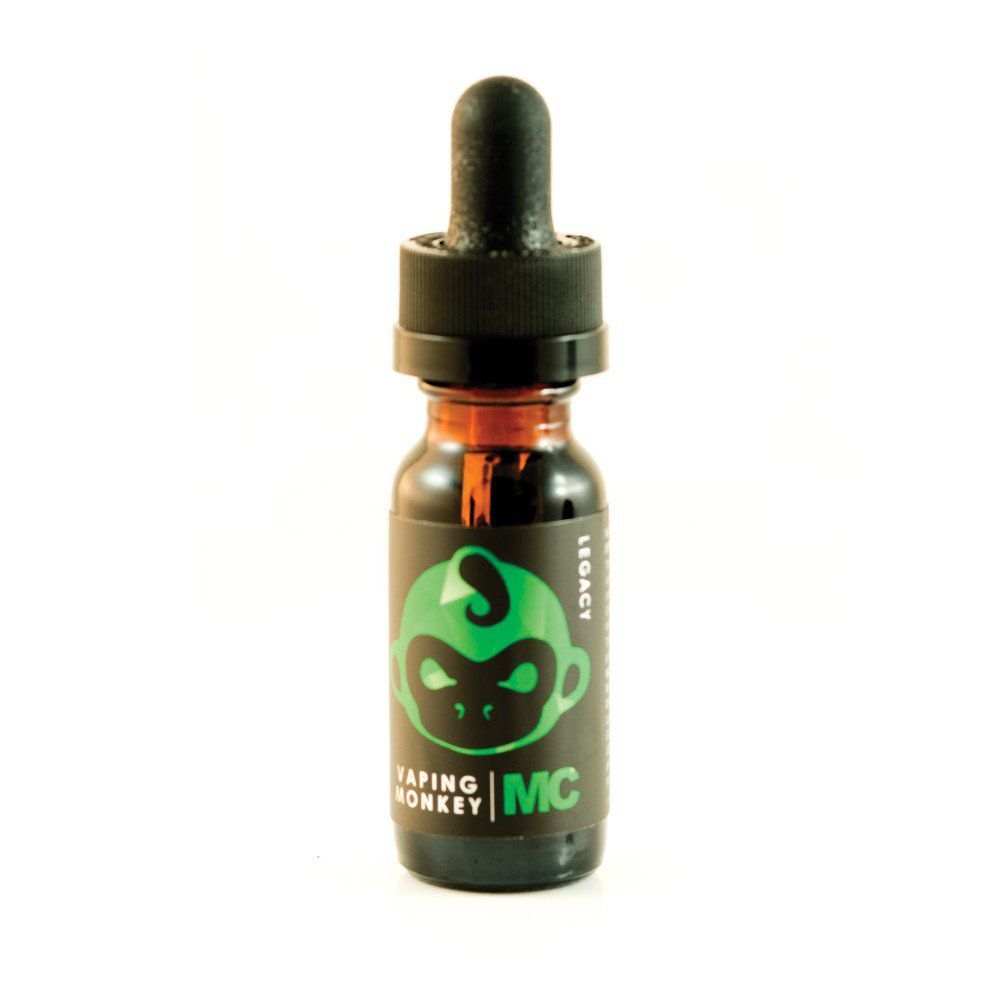 Today I have another juice from Vaper Venue to round out my recent order, and a very tasty one at that. Monkey Cream is described as vaping your favorite Krispy Kreme donut. I have a bit of a reservation when recommending this juice, however, and I'll explain why near the end of review.
To start off, the inhale of Monkey Cream is heavy, and carries a good majority of the donut flavor, which becomes very noticeable as soon as you exhale. The glazed donut flavor, to me, tastes more like a cake donut, being that it is a very heavy cake/bakery styled flavor, but still has that sweet glazed finish. On exhale, the glazed aspect of the donut really shines, and gives a well-rounded flavor overall. This is about as good of an example as I've found in blending a heavy base flavor with a sweet aftertouch. Post-exhale, the glazed donut flavor lingers around for quite some time, and is probably my favorite aspect of the juice.
When I first received my order a couple weeks ago, I let my usual steeping process begin. Initially, Monkey Cream had a powerful butterscotch scent, and after about 10 days of steeping, it's got a bit more of a mellow aroma, and slight hints of vanilla. The juice itself has maintained consistency, which was expected at a 30/70 PG/VG mix, so it was already quite thick. I've noticed a trend over the past year now with most of my orders from California being higher in VG content, and my guess is that it's because dripping has become increasingly popular over time.
As far as delivery mediums go, I've gotten differing results with every device I've tested out. Starting off, I tried out the Aerotank, and got by far the worst results, which was almost expected, since most of my bottom coil tanks have hated bakery/cake styled juices in the past. Moved on to an RSST with a mesh wick, and had great vapor production, but little to no flavor. Lastly, the best results have come from a Kayfun Lite Tobeco clone, and surprisingly, an iClear30B. For flavor, definitely go for a Kayfun if you've got one convenient. A buddy of mine allowed me to try out his clone, and I didn't want to give it back because the flavor and vapor Monkey Cream Bottleproduction was phenomenal (with ribbon wire and cotton). Currently, I'm using the iClear30B on a Cool-Fire II mod at 9 watts, and have been getting consistently good results, with great vapor production and flavor delivery. I'll note here that I typically always remove about 1/3 of the top flavor wick, as it usually seems to help with wicking on the 30B.
Now, here's the kicker, and I'm glad that Vaper Venue makes it known ahead of time on their site, but the caution message on Monkey Cream's page reads: "Note: This product contains trace amounts of Diacetyl. By clicking "ADD TO CART" means that you have read and understand this side note. " So yes, I was aware of this warning beforehand, and it actually got me wondering how many times this wasn't mentioned on juices I was using years ago, when quality control and testing wasn't as heavily emphasized in the vaping world as it is today. I'm aware of the dangers associated with diacetyl, and there are numerous vape forums and videos that detail this. Although very small trace amounts are *almost* nothing to worry about, it's still on my mind, and why I won't be ordering a second bottle of Monkey Cream. I really don't want to take anything away from this juice, as it's honestly one of the best ones I've had since Frankenvape, but this is one issue that I can't seem to get around, especially after all the advances there have been in juice creation over the years. If there happens to be a day when there are no trace amounts of diacetyl in Monkey Cream, then I would happily order again. This is honestly the only issue I've found with this juice, and the single reservation I have when recommending to a friend.
So, there you have it. This is hands-down an absolutely delicious juice, and you've seen the warning. I'll let you decide for yourself if you'd like to give Monkey Cream a try.
Share this post